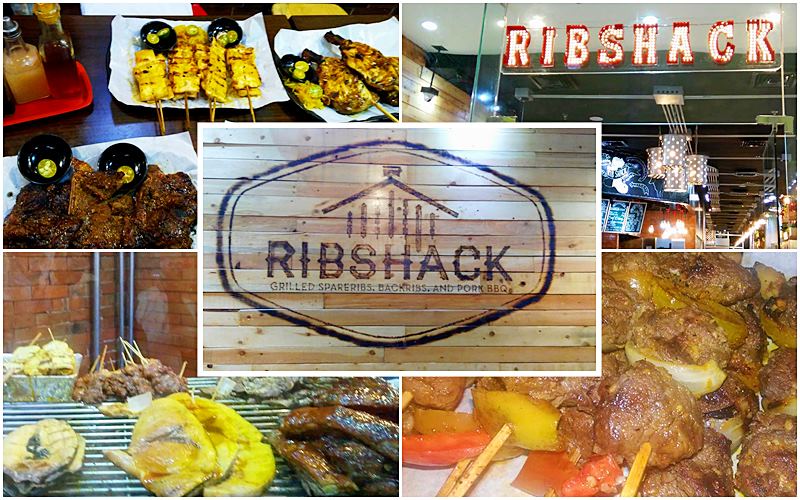 RIBSHACK: EXPERIENCING THE MOUTH WATERING GRILLED FOOD
If you are a lover of mouth-watering grilled food then Ribshack is the place for you. Ms. Aryan Alagao (owner) relates that Ribshack is a family owned business that started in 2012 with a small fast food stall at the food court area of 888 Premiere Mall in Bacolod City. I myself have witnessed each time I pass by their stall the queue of customers lining up for their orders. Good thing that Ribshack has opened another branch at the South Wing of SM Mall. This time with a casual restaurant for diners who want to enjoy a delicious meal without having to spend so much.
Last week, the members of the Negros Bloggers Society were lucky to have experienced the appetizing seafood and meat specialties of the restaurant at the  dinner hosted by Ribshack.
Since almost all my grilled favorites were in front of me, I chose the Baby Back Ribs first. The meat was tender and the marinade was just right -not overpowering. No need for any "sawsawan" or dips. At P175, Back Ribs is really a must try.
The Beef Kebab is another house specialty. I didn't expect much from this at first since I have already tasted other kebabs cooked the Mid-Eastern way in other restaurants. To my surprise, the taste and tenderness of Ribshack's tenderloin beef kebab can equal or even surpass other kebabs. 3pcs + rice at P149.
I gave room for the grilled Blue Marlin (100grams/P80) as I couldn't resist how appealing and delicious it looks. And I wasn't disappointed. The flesh was really soft and juicy. Oh, you would want more rice with it.
The Jumbo Squid (3pcs-rice @P110) was a nice surprise.The first thing that came into my mind when I saw Jumbo Squid on their menu was a large squid with its body and head in a skewer. Ribshack gave the presentation a different twist.  Large slices of white squid meat were basted with their secret sauce and served on skewers. What I like most is the softness of the squid. It was not rubbery or hard to chew. I recommend this as another healthy option for those who are on a diet.
Other specialties of Ribshack are Boneless Bangus, Pork Barbecue, and Chicken Inasal. They are open daily during mall hours at10:00 am to 9:00 pm.
The author with other Negros Bloggers
Members of the Negros Bloggers during our photo shoot right before our dinner at Ribshack